Mobilism free tickets and contest solution
Today we have given away free tickets for Mobilism 2012. To get an idea of why you'd want a free ticket, here's Antony Ribot's session from the previous edition.
We have randomly selected three of our Lanyrd trackers for free tickets. We're still waiting to hear from them, and if we don't we'll draw other winners.
The Mobilism contest, where participants had to identify ten phones in order to win a free ticket, has ended. We had a total of 14 submissions, 4 of which got all ten phones right: Lars Lindbäck, Brian Pagán, Paul Verbeek, and Bruno Renié.
Congratulations to these prize winners. You can come pick up your free ticket on 10th of May in Amsterdam.
That leaves us with one more contest ticket. The contest rules specify what happens now:
If there are still tickets left [today], they will be awarded to the entrants who won most points. A correctly identified phone is worth as many points as there were entries that did not get this phone right. Thus the more difficult phones are worth more points.
It was clear that the most difficult one was the second from the bottom. It is not an Alcatel phone, and nine out of the remaining ten submissions had this one wrong. Sadly, the single one to get it right had too many other errors and trailed on points.
Trygve Lie had nine out of ten right and led on points since his submission. However, scant minutes before the closing of the contest Mohammed Ameen also submitted a nine-out-of-tenner. Both made the same mistake: they identified the second-to-last phone as an Alcatel. Tie.
There's only one solution: they both get a ticket. Congratulations.
All free tickets have now been assigned, but from next Tuesday on you can buy normal tickets, some of which are so cheap we could as well have given them away.
The solution
Here are the ten phones:
Here are the correct answers, from top to bottom:
iPhone 3G (iOS). 3GS was also acceptable because it has the same exterior design. It is not, however, an iPhone 2G.
Nokia N8 (Symbian). This was the single phone that all 14 submissions got right.
HTC Legend (Android). A very distinctive design.
HTC Touch Pro (Windows Mobile). A brick, and it has tons of annoying features. Still, I can remember the days when this phone actually constituted progress from the previous Windows Mobile version.
Nokia C3 (S40). Form factor of a BlackBerry, and Opera Mini as the default browser, not Nokia WebKit or Ovi.
Nokia N950 (MeeGo). A slick phone, but there are a few points that need to be improved, especially in the UX. Unfortunately MeeGo won't be developed further, so this phone will not have a successor.
BlackBerry Storm (BlackBerry OS4.7). RIM's first touch screen, and an odd and awkward one. You can actually click the screen. Lousy browser.
Sony Ericsson Neo (Android). A newcomer in my collection; I haven't yet tested it extensively.
HTC Smart (Brew MP). The most difficult one.
LG Optimus (Android). Turns out there's an awful lot of LG Optimi, and they all look alike. Frankly I'm not sure any more exactly which model this is, so I accept all types, including P500.
This is an Alcatel model that resembles the HTC Smart somewhat. Note that the button is at the bottom of the phone's side, and not at the top, as it is on the Smart. Besides, the Smart's button is more prominent than the Blaze's.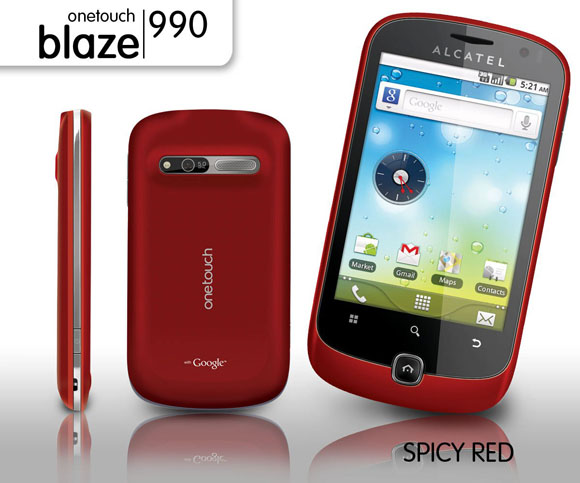 I agree that the difference is tiny, but it's there, and several people did get the HTC Smart right.
Anyway, thanks all for participating, and see you at Mobilism 2012, 10th and 11th of May, Amsterdam.