Safari 3.0 Windows as soon as I found out it was available. It looks fine. Below you find a list of CSS changes, as well as a curious bug that appears on a minority of Windows systems.

">
Safari 3.0 Windows
Yesterday I downloaded Safari 3.0 Windows as soon as I found out it was available. It looks fine. Below you find a list of CSS changes, as well as a curious bug that appears on a minority of Windows systems.
CSS support changes
Changes relative to 1.3.2:
I haven't yet updated the CSS compatibility table because this is a beta release.
Bugs
Update: The bugs below only occur on a few computers, among which my desktop one. Safari 3.0 Windows runs OK on my laptop. Graphic card problems were suggested as the source of the odd behaviour.
First of all, although the loading of pages may be ultra-fast, as Apple maintains, it's slow to react to the mouse wheel and Alt+Tab. The interaction may become much smoother; I hope so at least.
[outdated] On the coding side of things I'm distinctly unimpressed because of a very serious bug: Safari 3.0 Windows just doesn't render the text inside any header, <em> or <strong> tag on my site. I briefly checked a few other sites, and a similar problem occurs there, too. See for instance CSS Zen Garden: there are lots of text bits missing (at least, on my computer).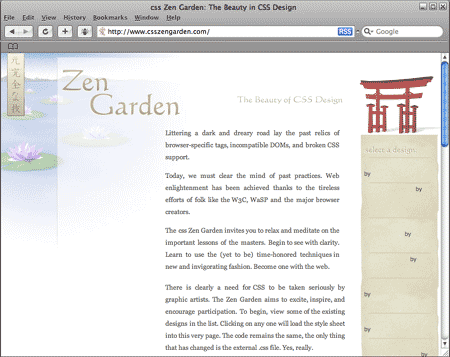 Comments are closed.