Joe Maddalone's Multiple IE instructions don't work, but you can uninstall the beta quite easily and IE 6 is restored to you.

I suppose I do a few people a favour when I write down clear installation and uninstallation descriptions and instructions. Here it goes:

">
Installing and uninstalling IE 7 beta 2
The release of Explorer 7 beta 2 has raised some questions, especially about maintaining the various IE versions you may have on your computer. Basically the beta overwrites IE 6, and Joe Maddalone's Multiple IE instructions don't work, but you can uninstall the beta quite easily and IE 6 is restored to you.
I suppose I do a few people a favour when I write down clear installation and uninstallation descriptions and instructions. Here it goes:
Installing
Installing the beta is very simple: just download the installer and double-click on it. On my computer the installer got stuck on 43% for quite a while, but eventually it continued and the installation was succesful.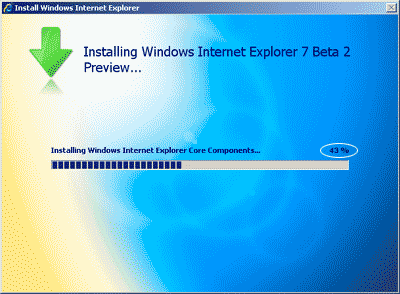 During the installation, you see a few messages that something (probably the installer) tries to change your IE settings. These are mildly annoying, but I see the point in them. If all goes well these will eventually protect innocent end users from getting new settings from a malicious site.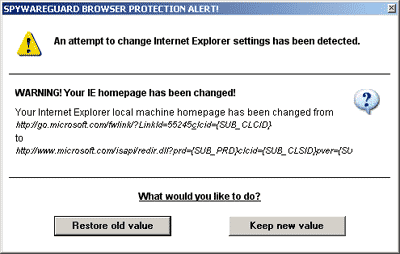 Restart your computer, and you'll see the IE 7 icon somewhere. In addition all your shortcuts to IE 6 now start up IE 7.

No IE 6
Now you've lost your IE 6. I used Joe Maddalone's trick by first copying all IE 6 files he mentions (to my Mac, to be entirely on the safe side), and moving them back to my Windows computer after IE 7 had installed. When I ran IEXPLORE.exe the IE 6 interface started up, but as soon as I typed in a URL my default browser (Mozilla) was started to show the page. Therefore IE 6 will not work next to the IE 7 beta. I hope someone will find out how to make it run next to the eventual final IE 7, because it's then that we'll really need it.
Uninstalling
To uninstall IE 7 beta 2 again, I followed the instructions from the IE Blog (Q 6). Go to the Add/Remove Programs control panel, be sure to check 'Show updates', and the IE 7 beta will appear as the final Windows update.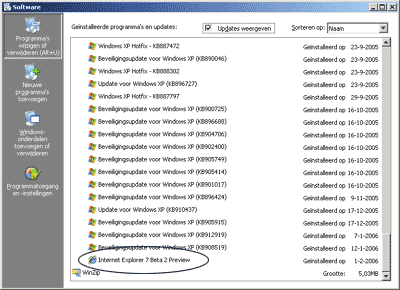 Uninstall it by clicking on it, then on the button. Again you see a few messages that your settings are being changed, and eventually you have to restart your computer. When that's done you have your old IE 6 back.
I ran through this entire process twice now, so it works ... for me.
Comments are closed.